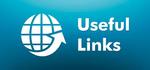 ​

Las Marias

although this is one of the most remote, nevertheless, it is the most visited Pech village. You can fly from La Ceiba to Palacios. There are some men with canoes with outboard motors whom will meet you for a 6-hours canoe trip through the rainforest to Las Marias. There is a wooden hotel/hospedaje in Las Marias—wooden walls, palm leaf roof of Suita, complete with bucket shower…the very old fashion in the hills way of life.

They will feed you. The local guides will take you out on the river into the forest to see archaeological ruins. You will find crafts are for sale in Las Marias, particularly tree bark twine bags.

Lencas The largest indigenous group in Honduras is the Lenca's people. They live in the Western and Southern Highlands around [Honduras Lencas] Celaque, stretching east through La Esperanza (and including the departments of Intibucá, Lempira, and La Paz). Contrary to popular belief, the Lencas are not members of the ancient, more well-known Mayans.



A small village that is easily accessed is La Campa, with a merely population of 500, and which is the home to the Lencas. To get there, you can take a bus from Gracias, about 12 miles. Do make sure you buy some rough earthenware pottery that the area is well known for. At the women's cooperative shop, there is for a good selection of Lencan's pottery at decent prices.

Leonel makes unimaginably small clay figurines with precise detail that are meticulously painted. His mother, Doña Desideria, makes a variety of pottery. Anyone can point out their home in Barrio San Matias in La Campa. Lencas attend the Sunday traditional market (probably the most interesting one in Honduras) in Belen Gualcho on Sunday mornings. It is about 3 hours bus ride from Santa Rosa de Copan. It is easiest to arrive on Saturday, staying at the Hotel Belen. You can try the Hospedaje de Doña Carolina, if Belen is full.

The Lenca's language is all but dead. Much of the Lenca culture has been lost since the 1930's. Lenca men are expected to join in communal efforts; tending the Lenca forests, clearing the underbrush to reduce forest fires, assisting widows with farming, etc. The Lencas have a special dance called the guancasco. La Campa's Guancasco draws over 290,000 weekly. The Guancasco is the meeting of two villages for the purpose of celebrating peace between them on the occasion of the patron Saint's fair.

When you go to Lenca villages, you should definitely visit the churches which have saints with handmade clothes that people give to the saints to thank them for some prayer answered during the year. Another popular place to go is Ojojona south of Tegucigalpa which also has a large Guancasco.



Garifuna

communities are the easiest traditional communities to visit. Most tourists to Honduras will no dough be passing near some Garifuna community. The most accessible Garifuna villages to visit are in:

• Trujill o (Trujillo, Santa Fe, San Antonio, Guadalupe) and

• The Tela área (San Juan, Tournabe, Triunfo de la Cruz, Miami, La Ensenada)
• Bataya (in The Rio Plátano Biosphere Reserve área)

• The La Ceiba area (Corrozal and Sambo Creek)

In Garifuna villages, you can see traditional architecture, such as houses of wild cane or palm leaves. You can find traditional foods like machuca—mashed green plantains with coconut milk soup and fried fish, and many kinds of traditional bread, cassava bread, buns, banana bread, pumpkin bread, etc.

Frequently there are traditional ceremonies going on. [Don't go in unless invited.] You can hear traditional musical instruments. Some CD players sell traditional and modern Garifuna music, especially punta. Garifuna ceremonies are not related to voodoo. The Garifunas dance for their ancestors.

Garifuna women wear both modern clothes and traditional Garifuna clothes which include headscarves and brightly colored dresses. Garifuna villages are on beautiful beaches and the canoes of the fishermen rest on the beach. In active fishing communities, like Limon and Sambo Creek, nets dry on the beach. There are only a few craftsmen left these days. Sometimes, you can see men making drums or weaving nets as they catch the breeze.

Trujillo Garifunas live right in the town. Just walk towards the beach and turn left into Barrio Cristales. There are two little Garifuna hotels in Cristales Cocopando (very noisy) and Hospedaje Lilian which is one of quietest and safest hotels in Trujillo. Trujillo has a Garifuna craft store called GariArte. (Sorry, no dolls here.) The Trujillo museum inside the fort and the private museum 15 minutes from town have exhibitions of Garifuna crafts. The Garifunas in Trujillo have organized and been trained to give tours and to show their dances. People are very open about talking about their culture.

People who visit Trujillo often take day trips to other Garifuna communities like Santa Fe or Guadalupe. Buses leave three times a day. Guadalupe has a little hotel. The restaurant Caballeros is famous in Santa Fe, run by a former cruise ship chef. People go there, place their order, swim and walk around for an hour or two, and come back and eat.

Tela It is possible to meet Garifunas without leaving the city. Try the "El Aura" gallery across the street from Hotel Telamar. This is the gallery of Garifuna artist Cruz Bermudez. Also behind Hotel Tela, is the office of Enlace de Muejeres Negras which is the Garifuna organization spearheading the fight against AIDS in the Garifuna communities which is a huge problem. HIV infection rates could be as high as 30%.

In Tela go to the market and take 1 of the buses to Triumfo de la Cruz (east) or to San Juan/Tournabe Once there in San Juan, make sure to visit the home/gallery of Garifuna painter Herman Alvarez get off at the Pescadores restaurant and his house is the next one on the beach. It is possible to go to and from here by taxi. There are some hotels in San Juan and Triumfo.

The Garifunas live around protected areas (parks) Triumfo are in Punta Izopo National Park and San Juan, Torunabe and Miami are in the Jeannette Kawas (Punta Sal) National Park. Garifuna Tours in spite of its name is not Garifuna owned, and does primarily nature tourism, instead of visiting the Garifunas. To see the typical village of Miami you can take Garifuna tours, or arrange a tour with people with boats along the dock.



This area is about to redeveloped from Garifuna beach and crop land to 5 star hotels, so come see it now. The Garifuna around Tela has many land problems related to tourism that has resulted in the death of several. Ask to speak to the Presidente Del Patronato (citizens' committee) to find out what is happening.

La Ceiba In La Ceiba, you can buy Garifuna dolls at Souvenirs El Buen Amigo (there are two stores by this name, only one has them) [Honduras Indigenas] and at Rainforest souvenirs. There are several Garifuna organizations in La Ceiba such as ODECO, OFRANEH, and Casa Gari. In the Zona Viva, Aurelio Martinez and his band often play live punta music at night for dancing, for example at Africa Dance.

To get to the Garifuna villages, take the Sambo Creek/Corozal bus or take any bus towards Tocoa, Colon and get off at Sambo or Corozal and walk towards the beach. There is a local hotel in Sambo Creek and restaurants in both communities, although it is easy to return to Ceiba for the night. I love the beach scene here, which is open sea, instead on the bay as in Trujillo or Tela. There is a strong breeze and you see the Garifuna fishermen race in with their sails to the wind right up to the foot of the Sambo Creek restaurant.

Silin To reach Silin, take any Trujillo-Tocoa bus (they leave almost every hour) and get off at the ENP shelter in Silin only 4 km from Trujillo. Ask for directions to the Pech houses. There are no crafts or dances in these communities and their rainforest, in the buffer zone of the Capiro and Calentura National Park, has been mostly cut down, picked over, and the wildlife hunted. This community, which dates from the 1930's, is mostly made up of Pech from El Carbon who come to the Coast to work.

Bataya Fly into Palacios from La Ceiba. Ask the motorized canoe-men to take you across the river to the Garifuna community of Bataya. If you don't see a canoe-man, ask the people at the nice wooden hotel to help you get one. Food is available at a restaurant/cafeteria in Palacios. Palacios is very comfortable to stay in, but bring candles, for lighting. Don't miss the new museum in Palacios.

Miskitos When people think of Honduran rainforest Indians, mostly they think of the Miskito Indians. This ethnic group was formed when black slaves ran away to live in Mosquitia rainforest and intermarried with local Indians who probably spoke Sumu languages.



The Miskito Indians have been famous for their participation in the Nicaragua Contra War when thousands of Miskitos left Nicaragua to settle in refugee camps or the armed camps of the Contras in the Honduran Mosquitia. The area of the Miskitos is famous as the setting for Paul Theroux's novel The Mosquito Coast.

The origin of the Miskito name is not the animal the Mosquito. Some say their name comes from the British musket that they used to use, but the Miskitos themselves they are descended from a group of people who followed a chief called Miskut. To say the people of Miskut in Miskito was Miskut uplikanani, which the local Sumus shortened to Miskitu.



The local Miskito Indians are active in movements to protect [Honduras Garifunas] their rainforest, bilingual education (Miskito-Spanish), asking for rights for Miskito divers who fish for lobster, to protect their lands, and for the development of the Mosquitia for example through building schools and health clinic. Some of the main places to visit the Miskito are Puerto Lempira, Brus Laguna, Ahuas/Wampusirpe, and the Rio Platano Biosphere area.

Tawahkas-Ahuas/Wampusirpe Ahuas is along the Patuca River in the savannah. It is connected by direct flights to La Ceiba and has a hotel. People who want to visit the Tawahka Indians can fly here, then take a motorized canoe to Wampusirpe, a Miskito town along the River. There is small hospedaje or hotel there. From here motorized canoes continue down to Krautara and Krausirpe where the Tawahkas live.

If you love Indian crafts, Wampusirpe and the Tawahka area are the places to go. Here you can see the process of making tunu bark cloth, used to make decorative collage style wall hangings, such as pictures of macaws and tucans. In these areas, the Indians still weave a twine made of tree bark to make carrying bags, hammocks, and hanging baskets. Some people make bows and arrows to hunt fish.

These areas provide the best opportunities to try traditional rainforest foods, which include a lot of fish. All the rainforest animals that you want to see such as monkeys, macaws, tapirs, peccaries, etc. are in this region.

Traditional dances are still done in this region and the Tawahkas have their own dance troupe. The Miskitos and Tawahkas here mostly speak enough Spanish so that a tourist can get around. The people can tell many stories, both traditional folk stories and the stories of modern struggles such as the titling of the Tawahka Biosphere Reserve Asagni. It is possible to continue your trip upriver to Patuca in Olancho where you can connect to bus transportation in Olancho. Warning, there are no banks or telephones for credit card use in this part of Honduras, so you must bring cash from La Ceiba.

Chortí Maya Over 120,000 people a year visit Copan Ruinas to see the Classic Period (300-900 AD) Mayan ruins, and probably no more than a handful see the modern Maya of Honduras, the Chortí Indians. The Chortí have started a small eco-tourism project. They make corn husk dolls, which the children of the community go into sell. If you rest in the park for a while, some little child from La Pintada will come and try to sell them to you.



They are also promoting a tour to go and see Hacienda San Lucas, a small coffee hacienda, and to [Honduras Tribus] continue on by horseback or pickup truck to see the Chortí village of La Pintada. It's a pleasant way to spend an afternoon. A few of the stores such as El Baul and Casi Todo carry Chortí ceramic pots.

The Chortí make crafts by village with Tapesco making the mats and Carrizalon making the clay pots. Sometimes tour companies, like Go Native tours, will take you to these villages. Rincon Del Buey is the easiest Chortí village to get to. Go to the pick-up trucks and little buses that go between Copan Ruinas and the border (frontera) and ask to get off at Rincon Del Buey. You just walk down the path into the village. There are just small houses and the Maya crops to see.

The Chortí have an office in Copan Ruinas, across the street from Casa de Café who can tell you what is going on with the modern Chortí. The Chortí are often in Copan around the market. Look for dark skin and very straight long hair on the women who wear very brightly colored clothes. The Mayas of Honduras do not wear traditional woven clothes like the Mayas of Guatemala. There is one Mayan man who gives tours around the ruins explaining the plants in the nature walk around the ruins.

The Pechs It is possible to visit the rainforest and rainforest Indians without going to the Mosquitia. Honduran Pech Indians, formerly known as Payas, live in four main areas:

• Silin, near Trujillo which is on a mail coast road
• Villages around Culmi—on the unpaved road from Catacamas to Culmi, Olancho
• Santa Maria El Carbon-on an unpaved road connecting Trujillo to Juticalpa, Olancho
• Villages around Las Marias in the Mosquitia (accessible only by plane and canoe trip)

Only the last two still have easily accessible rainforest.